Where should Aston Villa play Jack Grealish?
Jack Grealish: Aston Villa's captain, talisman, heart, and soul.
The local lad has been front and center for the club's resurgence since gaining promotion to the Premier League in 2019. He nearly left following a failed promotion bid in 2017/18, but now he's leading Villa's charge for European football.
In the Championship, Grealish was one-third of a central midfield unit, but his recent ascendancy has come in large part due to manager Dean Smith's decision to move him to the left side of attack.
In the early days of Villa's rocky return to the Premier League in 2019/20, Grealish struggled to impose himself in matches and the squad struggled to generate consistent goal production. Smith's decision to move Grealish wide left paid immediate dividends in victories over Norwich (Oct. 5) and Brighton (Oct. 18) with the attacker registering two goals and an assist across the wins.
Only 6 players in Europe managed 60+ Carries into the penalty box last season. ⚡️

Small reminder that Grealish missed 1/3 of the season through injury… #avfc pic.twitter.com/rp6QHRkgkN

— CLUB (@clubgame_app) July 23, 2021
He's not your typical winger, but Grealish's ability to link up with attacking-minded left back Matt Targett, create chances with his right foot from the left, and carry the ball into the box has unlocked both his and Villa's attacking potential. In 2020/21, Grealish's 80 carries into the box were the most in Europe–even more impressive considering he missed 14 matches.
Grealish established himself as a world-class talent after his move to left wing.
Positioning Grealish wider and higher up the field gives him a better starting position with the ball and stretches the opposition's midfield. That's not to say he doesn't drop off to collect in midfield–he does that often–but his default wide-left position creates space for the Villa midfield, and his hold-up play creates a considerable share of Villa's chances.
His skill-set is unique, though, and he can easily play as a number 10. We saw this in 2020/21 when he returned from injury to a goal-starved Villa at the end of the season. Smith opted to play Grealish in the middle with Anwar El Ghazi on the left in hopes of replicating early-season 4-2-3-1 magic, and the results came in the form of 2-1 victories over Spurs and Chelsea to end the campaign. Grealish's performances were a reminder that playing as a number 10 is still a viable option for Smith.
But why is a conversation about where to play him worth having now, when it seems so clear that Grealish's best position is wide left? Because Aston Villa are believed to still be interested in bolstering their attacking options, even after signing Emi Buendia from Norwich in June.
Rumblings suggest Villa initially sought a number 10 to play alongside Grealish and made at least two approaches for Arsenal's Emile Smith-Rowe this summer. Now, recent rumors–and Smith-Rowe's signing of a new contract at Arsenal–signal Villa are open to signing another winger and sliding Buendia or Grealish inside.
Dwight McNeil, Todd Cantwell, and Leon Bailey–the two former play left wing–are the latest forwards the club is reportedly interested in. If any of the three were to be signed, Villa would presumably shake things up.
Smith and the club have to consider this: are they better off with Grealish inside and a lesser option filling in on the left, or do they hold out for a sensible number-10 before the transfer window closes at the end of August. It's clear Grealish is better suited for the left side, but adding to the attacking ranks at all costs is likely the club's priority. If that means Grealish plays in the middle, then so be it.
The third option is to sign another right winger and have Buendia play as a number 10. In Villa's 4-0 preseason victory at Walsall on Wednesday, we saw the Argentine start on the right side, but as the first half progressed, he dropped back often to collect the ball in midfield. On two occasions, Buendia assisted a pair of goals by forward Ollie Watkins with incisive through balls from the midfield.
The fact is Villa have options. With Grealish, Buendia, and Watkins on the pitch, Smith can't go wrong. Ideally, he'll want a free-flowing front four; who that fourth is and what his position will be is yet to be determined. But in a perfect world, Grealish plays in his best position: on the left.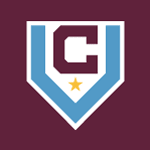 Want your voice heard? Join the Claret Villans team!
Write for us!