"Smug" Jack Grealish hits back after Aston Villa reputation questioned
It's been nearly a month since Jack Grealish became the most expensive English footballer of all time when he completed a move to Premier League champions Manchester City.
The loss was incalculable for Aston Villa, but big-money deals to sign Danny Ings and Leon Bailey softened the blow. With a fleshed-out squad filled with playmakers and talented youngsters to support, fans were getting used to life without Super Jack.
Yet, on Thursday, the former club captain forced his way back into the Villa conversation, but for all the wrong reasons.
In an interview with ITV Sport, Grealish opened up about his move away from Villa and the largely unknown release clause in the contract he signed with the club a year prior.
When asked if he had thought a club would tender his release clause, the England international said:
"Maybe, yeah. That's why we had it put it in because I knew if I played to the way that I can, and have a club who knows that they can work with me over the next few years and build me to something that I can go onto to become one of the best in the league, then they'd pay that and that's what I think City thought."
Grealish was then asked if improving his prospects with the England national team was a reason he agreed to the City switch.
"That was a massive reason. To be playing for England in the biggest of games I need to be playing at club level in the biggest of games, that would be the Champions League and all these types of games.

So I feel like to be playing at the biggest games for England I need to be doing that at club level also."
Some would say Grealish is ambitious for wanting the Man City move and that for him to reach his full potential he needed to complete the switch. But even Grealish admits his growth at Villa under Dean Smith made him the £100 million player he is today.
"I always remember Dean Smith when he first came into Villa, he came in about three months into the season and I nearly signed for Spurs that summer and it didn't happen.

I stayed at Villa and he came in, pulled me over and said, 'so you were going to sign for Spurs over the summer?' I said yeah, nearly.

We were about nine games into the season and he was like, 'nine games in now, no goals, one assist, I need you to get your numbers up'."
The interviewer goes on to ask if Grealish already feels like he's a better player than he was a month ago after joining City under Pep Guardiola's tutelage.
"Yeah, 100 per cent. You just pick up stuff from certain players. Everyone's an international at a top, top country. It makes you up your standards."
Bit of a backhanded shot at his former Villa teammates, isn't it?
Listen, Villa aren't Manchester City, but we're talking about a player who supposedly bled claret and blue. He's gone on, in one eight-minute interview, to declare he was hoping for a move to a bigger club when he signed a new deal with Villa last summer. You might remember the My City, My Club, My Home, social media post? Seems disingenuous now.
My city. My club. My home. UTV ❤️ #Grealish2025 pic.twitter.com/cJFoSbdlDV

— Jack Grealish (@JackGrealish) September 15, 2020
And, yeah, we Villa fans are sensitive to this sort of stuff. A lot of players have used Villa as a springboard to bigger and better things. Gareth Barry, Ashley Young, Stewart Downing, James Milner.
But none hurt more than Fabian Delph, who pledged his allegiance to the club in July of 2015 and signed for City a week later. Villa supporters labeled Delph a snake; what does that make Grealish then?
BirminghamLive's Ashley Preece emerged as a Villa hero on Friday when he said of the interview: "There was a real smugness and arrogance to Jack Grealish that was quite distasteful."
"Grealish may as well have tweeted out, 'My city. My club. My release clause' just 12 months ago when he signed his five-year deal to become Villa's highest-paid player in the club's history. He also believed in Villa's project, or so he said, before moving 11 months later. 'I couldn't wait to get out,' was the vibe I got from Grealish's interview this week."
He goes on to suggest the likes of Kalvin Phillips and Declan Rice have become England regulars at "smaller" clubs in response to Grealish's claim that he needed to move to a big club to cement his place in the squad.
Preece wrapped up his heated piece this way:
"There was just zero affection for Villa, a club he banged on about loving, in Grealish's first England interview since leaving. It just stank of 'Villa aren't good enough for me, I'm better than that'. I remember Smith's parting comments outlining how he told Grealish, 'Don't be a stranger now' but it's as if he is. The boyhood Villan has long gone. It's JG10 the brand, the PR machine."
There's no denying Preece's prose was emotional. He's an unabashed Aston Villa supporter. But his words were emblematic of how club supporters were feeling on Friday: betrayed and disappointed. We saw Grealish as one of us. His words made supporters feel small.
To top it off, Grealish responded on Twitter to Preece's article. See his response below.
This is the worst and most one sided article I've ever seen.. Classless? Jealous? Couldn't wait to get out? Arrogance? How exactly? I've been a villa fan my whole life and still am. The thing is you don't understand what goes on in the real football world.

— Jack Grealish (@JackGrealish) September 3, 2021
"The thing is you don't understand what goes on in the real football world." Yeah, he wrote that.
Grealish published a generic, bland goodbye statement when he departed the club. He had nothing else to say to Villa supporters. That is until his image was called into question.
His Tweet wasn't just an attempt at damage control, it was a backhanded insult hurled at the club that made him.
Maybe one day Aston Villa, former European Champions, will learn about what goes on in the "real football world."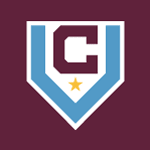 Want your voice heard? Join the Claret Villans team!
Write for us!