Mixed results last week show Aston Villa are still off the mark
After smacking Southampton 4-0 on March 5, Aston Villa went on to extend their winning streak to three games with a 3-0 result at Leeds on March 10.
Their next match, at West Ham on March 13, presented not only an opportunity to win a fourth straight, but make a statement of intent heading into the final months of the Premier League season.
In West Ham, Villa found a formidable opponent fighting for the European places. It wasn't long ago both the Hammers and Villans were fighting for survival, but in 2022 they're working their way into the upper echelon of English football.
But Villa, as they often have in recent years, failed to come away with three points in London and, after a promising first half, dropped a 2-1 decision on Sunday afternoon.
In the end, it was a typical Villa defeat: the midfield was blunted and the forwards lacked the service required to beat a top side like West Ham.
Coming into Saturday's match, Villa had scored nine goals and conceded none in their previous three matches. Free-flowing football going forward was spearheaded by a three-pronged attack of Philippe Coutinho, Danny Ings, and Ollie Watkins, while a more flatly organized back four was increasingly competent in dealing with opposition breaks.
Villa punished Leeds all evening long but that same killer instinct was absent in Sunday's tilt in London. And after the first half, chances came few and far between as the Hammers increasingly grew into the game.
For a while, the Villa backline absorbed the pressure well, but it was only a matter of time before the hosts went ahead. Andriy Yarmolenko's 70th minute tally felt like an eventuality, but Pablo Formals' 82nd-minute goal was a back-breaker.
To be fair: Leeds and West Ham are not equal opponents, but the loss to the latter shows Villa still have a ways to go before they can truly challenge for European places.
With a 1-1-9 record against teams in the top half of the table this season, they still lack the mettle and consistency to throw their weight around with the PL elite.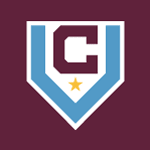 Want your voice heard? Join the Claret Villans team!
Write for us!