Aston Villa: Pierluigi Gollini shipped for 18 month loan
Aston Villa Football Club dealt 21-year old goalkeeper Pierluigi Gollini to Atalanta BC of Italy's Serie A. The young Italian goalkeeper returns to his homeland after twenty league starts for the claret and blue.
The arrival of Sam Johnstone paved the way for Steve Bruce to move Pierluigi Gollini out of Villa Park. Gollini was Roberto Di Matteo's goalkeeper signing and since his firing, this move felt inevitable; especially considering Pier' was dropped for Mark Bunn about six weeks ago.
Now, Aston Villa have a grand total of one goalkeeper under contract entering next season: Jed Steer. Steer, 24, has made four career Villa starts and is coming off a major achilles injury which ruled him out for the remainder of the season.
Effectively, Villa have zero goalkeepers for which they can rely on next year. Backup 'keeper Mark Bunn is 32 and his contract runs out in the summer. Newly installed number one Sam Johnstone arrived on a half-season loan with no public knowledge of an option to buy from Manchester United.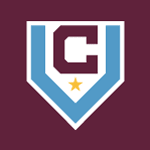 Apply to Claret Villans.
Start your application process by filling out the fields below
This post says it all. Goals against average is not a very good statistic, but Gollini conceded WELL under one goal a match.
To loan out one expensive young 'keeper for the loan deal of another young 'keeper is absurd. Sam Johnstone may very well be much better than Gollini right now, but an eighteen month loan does not make sense considering the circumstances Villa will enter next season.
Owner Dr. Tony Xia will now be forced to shell out more of his transfer budget to sign Sam Johnstone AND another goalkeeper to serve as the number two/extended competition.
Somehow, Gollini is talented enough to start at 19 & 20 for Hellas Verona (now relegated) and Atalanta BC of Serie A, but not for Aston Villa, a middling second-tier English side.
Aston Villa's entire transfer policy seems to lack any real direction or plan.