Will Euro 2020, Copa America hangover affect Aston Villa?
A total of four Aston Villa players were named to match-day squads for the Euro 2020 and Copa America finals last week, an incredible fact considering the club's razor-thin Premier League survival just a year ago.
Keeper Emi Martinez and Argentina defeated Douglas Luiz's Brazil on July 10 before Jack Grealish and Tyrone Mings saw their fairy-tale Euro run with England end the following day with a defeat to Italy at Wembley.
The success of Villa's internationals has been a great source of pride for supporters who've seen the fortunes and aspirations of the club transform over the last year. With Grealish, Martinez, and now Emi Buendia on board, finishing in the top-six and qualifying for Europe are immediate goals.
But how will lengthy runs in major summer tournaments affect Villa's 2021/22 bid to crash the Big 6 party at the top of the Premier League? Well, that depends on how much importance you place on a strong start to the season.
Early success will be crucial to Aston Villa's push for Europe in 2021/22.
According to The Athletic, players will be given at least three weeks off from their last tournament match. That means Martinez, Grealish, and Mings won't be expected back in the Villa camp until at least the week of August 2. Luiz, named to Brazil's Olympic squad, may not be back in England until late August.
We must also consider how the COVID-19 pandemic could affect these timetables. It seems entirely possible that forced quarantines for Martinez and Luiz could further delay expected arrivals.
Last season, Villa won their first four games and five of their first seven. Those early results set the tone for the rest of the campaign as the club jockeyed with the top six through the new year.
A Villa side not at full strength to start the 2021/22 campaign could hamper European aspirations. Grealish, Mings, and Martinez are the spine of the team; with them away or not in form Villa are far from their best.
The reprieve, of course, comes in the quality–or lack thereof–of Villa's first three opponents. Matches with newly promoted Watford (Aug. 14) and Brentford (Aug. 28) sandwich a fixture with underwhelming Newcastle (Aug. 21). These are winnable games, even for a weakened Villa side that will be stronger on September 11 when Premier League teams return to action following the season's first international break.
It will be interesting to see if the reality of forced holidays affects Villa's recruitment over the next few weeks. Manager Dean Smith is faced with the challenge of preparing his side for a crucial campaign without his top players. Pursuing readily available quality in the transfer market could pay huge dividends.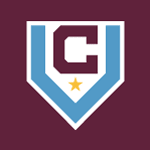 Want your voice heard? Join the Claret Villans team!
Write for us!